Revit Tutorial: Placing Doors and Windows
In this Article.
In the previous tutorial, you have placed walls in the Revit model. Now, we will place doors and windows to our Revit model. You will be introduced to instance parameters, so you can have your own family type.
Doors and windows are Revit hosted components. It means you can only place them hosted to other components: wall. No walls, then no doors, no windows.
Placing your doors
Understanding Door Placement
Let's continue our Revit model. Open your 1st-floor plan. We will place them at the location shown below.


Activate door tool from the ribbon bar, home TAB. Select M_Single-Flush:0864×2134 as family type from type selector. Click the change element type to choose other family types.

Deactivate tag on placement from the ribbon panel. We don't want the doors automatically tagged. We will place them later.
Move your mouse pointer around, away from walls. You will see your mouse pointer like this when it does not find any walls, it can't find it's the host. Now move your pointer to the location shown before.
Now you can place your door. If the placement orientation does not match the image above, press [space] to flip the door. Click your mouse to place it.
Now place all the remaining doors. Choose the appropriate size if necessary. Very easy, right? I don't think you'll find difficulties in placing them 🙂
Creating New Door Type
Now activate modify, pick one of the doors. You will see a temporary dimension to modify the placement. And also, flip symbol to modify the orientation.
Try to click that flip symbol to flip the door. Similar to placing walls, sometimes it's easier to place your door first, and modify the placement later.
Now select one door, any door that you want to change its size.

From the contextual ribbon, select element properties>type properties.
Click duplicate on the dialog box that opened. Type '700×2100 mm' when Revit asks for the type name. Click OK.
You just created a new type. Now, you have to change the dimension properties. Change the door height to 2100 and width to 700 in the dimensions section.
Click OK to close the dialog box. See that the size of your door has changed. You also can see in the contextual tab, it's using your new door type.
Now we will load another door family. Activate the door tool. From the contextual tab, model section, click load family.
In the opened dialog box, choose M_Double-Glass 1.rfa and M_Overhead-Rolling.rfa. You can pick multiple files by holding [crtl] and pick the file.
Place them at these locations.
Now, open your 2nd floor plan and place all these doors.
Let's review our doors in our model. Open your 3D view by clicking the 3D View button.
Placing Windows
There is no difference between placing doors and windows. We will complete our model by placing these two types of window: M_Fixed: 0610×1830 mm and M_Fixed: 0915x1830mm. Feel free to use any other types of windows.
Here is my 1st floor windows.
And here is my 2nd-floor windows.
Let's check our 3D model now.
*You can purchase this tutorial compilation in an e-book. Find out the books in our E-Store .
About Edwin Prakoso
I work as a Sr. Technical Consultant in Tech Data Advanced Solutions Indonesia. I've been using AutoCAD since R14 and Revit since Revit Building 9. I occasionally write for AUGIWorld magazine and also active in Autodesk discussion forum.
I'm an Autodesk Certified Professional (ACP) for Revit Architecture and AutoCAD. I'm also a member of Autodesk Expert Elite, appreciation for individuals who give contribution to Autodesk community.
Connect with me on twitter or LinkedIn
Wooden Doors and Windows
Anyone sooner or later faces the need for some repair work in the house. However, while a full major repair work often requires professional assistance, the windows and doors can be repaired on your own, without professional specialist services.
As a result of improper and long-term operation, doors and windows start coming apart, swinging open, squeaking and falling to pieces. They may also get warped or even sag. These are simple defects, which can be easily fixed with glue, joinery tools and screws. Let us consider a few situations.
If a door or a window got jammed, first of all you have to give it an angular inclination matching the frame. This is not hard to do. You just have to insert a wooden or a cardboard shim underneath the hinge. It's worth reminding that if a window, for instance, is jammed in its upper vertical location, the shim should be placed under the lower hinge. A door usually gets jammed as a result of obtaining a large gap with its casing in the hinge area. In this case, it would be enough to slightly «sink» the hinge sockets deeper.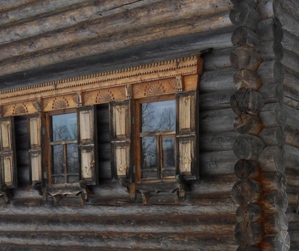 The door can sometimes spring, even if the hinges are deeply incised, and the screws are well recessed. This is increasingly the result of tight junction door to the box. In this case you should always cut a little bit on both or one side with a large chisel width. As for the windows and doors had settled here by the lower and upper halves of the loops enclose a self-made spacers in the form of wire rings or washers, pre-lubricated with oil. If this method did not bring the desired result, the loop just rearranged a little higher.
Sometimes the door might start springing even if the hinges are deeply fit and the screws are deepened well. This results from a close juncture between the door and casing of the door. In a case like this you need to slightly cut off from one or both sides using a wide chisel. To fix sagged windows or doors, you may use the shims hand made of a snap ring or the oiled washers. If this method does not bring about the desired result, then the hinges should be displaced slightly upwards.
Sometimes the door or window does not close tightly enough in case the fabric, wool or leather pads are used at the joint. This can be repaired quite easily by nailing or gluing a thin wooden lath (rubbed down and dyed beforehand) to the flat end of the door or window. Don't forget to sink the nails well, when doing this. If the door dried out causing cracks of up to 2 mm wide (1/12″) to appear on its surface, it is time to fill them with some oil-containing putty. Before doing that, clean the wood from dirt and dust, and coat the door with a linseed drying oil. If the cracks are over 2 mm thick (1/12″), they should be filled with strips of dry wood. In case of a fixed door panel, it must first be dismounted from all sides of the door. Only after that the above listed manipulations shall be performed, followed by setting the door panel back in place.
Every so often a wooden door leaf may need to be shortened. This can be done by a standard handsaw or a portable electric circular saw with small teeth. To make a saw cut straight, the door should be secured with a wood board from the opposite side. In order to easily follow these operations when needed, a lower part of the door leaf is purposely manufactured from solid square log or light massive wood. However this area might appear to be not big enough. Then the door leaf should be cut to the required size, while the cavity resulting from this operation can be covered with a wooden block and fixed with glue.

Windows and front doors are usually more often exposed to deformations in particular seasons. The wood may periodically swell or dry out. If that happens, the top layer of swollen wood has to be removed in order to ensure free door closing without excessive force. After it dries, apply a special shim with adjustable width. To make such a shim you will need a rectangular plate of tin about 5 cm wide (2″), e.g. from a tin can, or a piece of brass or copper. The length of such piece should be twice the thickness of the door. This shim needs to be mounted with nails or screws to the top flat end of the door leaf and folded in half on top of its front corner. Then an elastic but quite tight filler piece should be inserted and squeezed in between these metal plates. That makes it possible to adjust the shim width easily, whenever needed in the future.
The live example is a door that swells in the summer and wouldn't close. After making the hinge sockets deeper, it started closing perfectly again in any season of the year.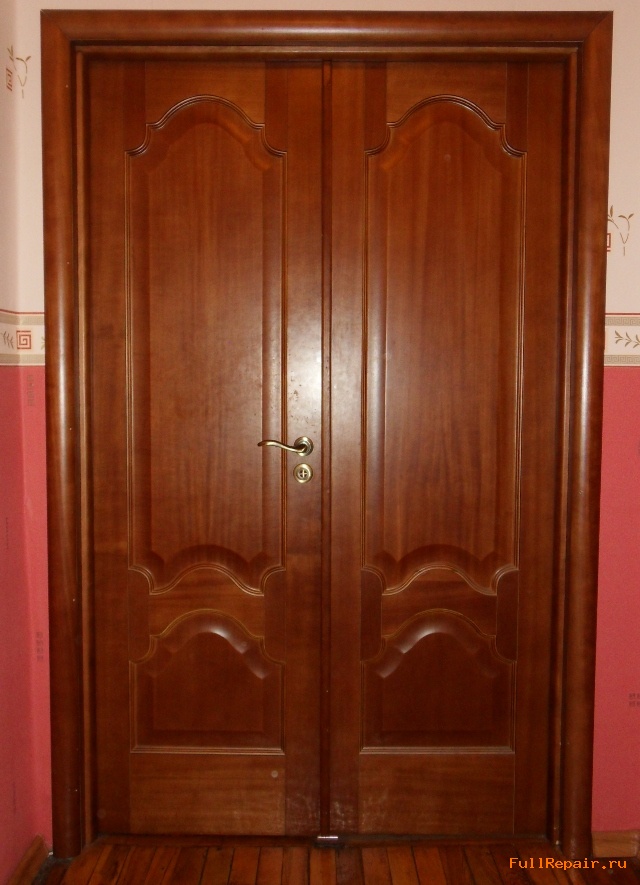 All recommendations described above will help to solve typical problems relating to wear out of windows and doors on your own. The same applies if you have faced a much more complicated situation that does not match any of the above listed cases. It is worth reminding that if you are unsure of your own capabilities, you should rather consider specialist assistance. Professionals would quickly fix the problems for some charge and then you may start using and enjoying the result of their qualitative work.
Selecting Windows & Doors
The perfect windows and doors can lift a space from ordinary, to extraordinary. But choosing the right ones for your home or project can be a challenge – especially if you're new to the process. That's why we've put together this selection guideline.
Written as a simple, easy-to-understand reference, this guide will help you better understand your requirements, ask the right questions, and find the best windows and doors for your project.
TYPES OF WINDOWS
Our aluminium windows come in a range of styles and configurations to suit any style of home.
Sliding Windows
Sliding windows feature one or more fixed sashes and one or more moving sashes (a "sash" is the glass and framework that holds the glass in place).
As the name suggests, they are opened and closed by sliding the moving sash or sashes left or right.
Sliding windows are perhaps the most common window type found in Australian homes. Their simple, functional design makes them easy to operate. They're also available in large sizes, making them a good option for improving your home's ventilation, natural light, and external views.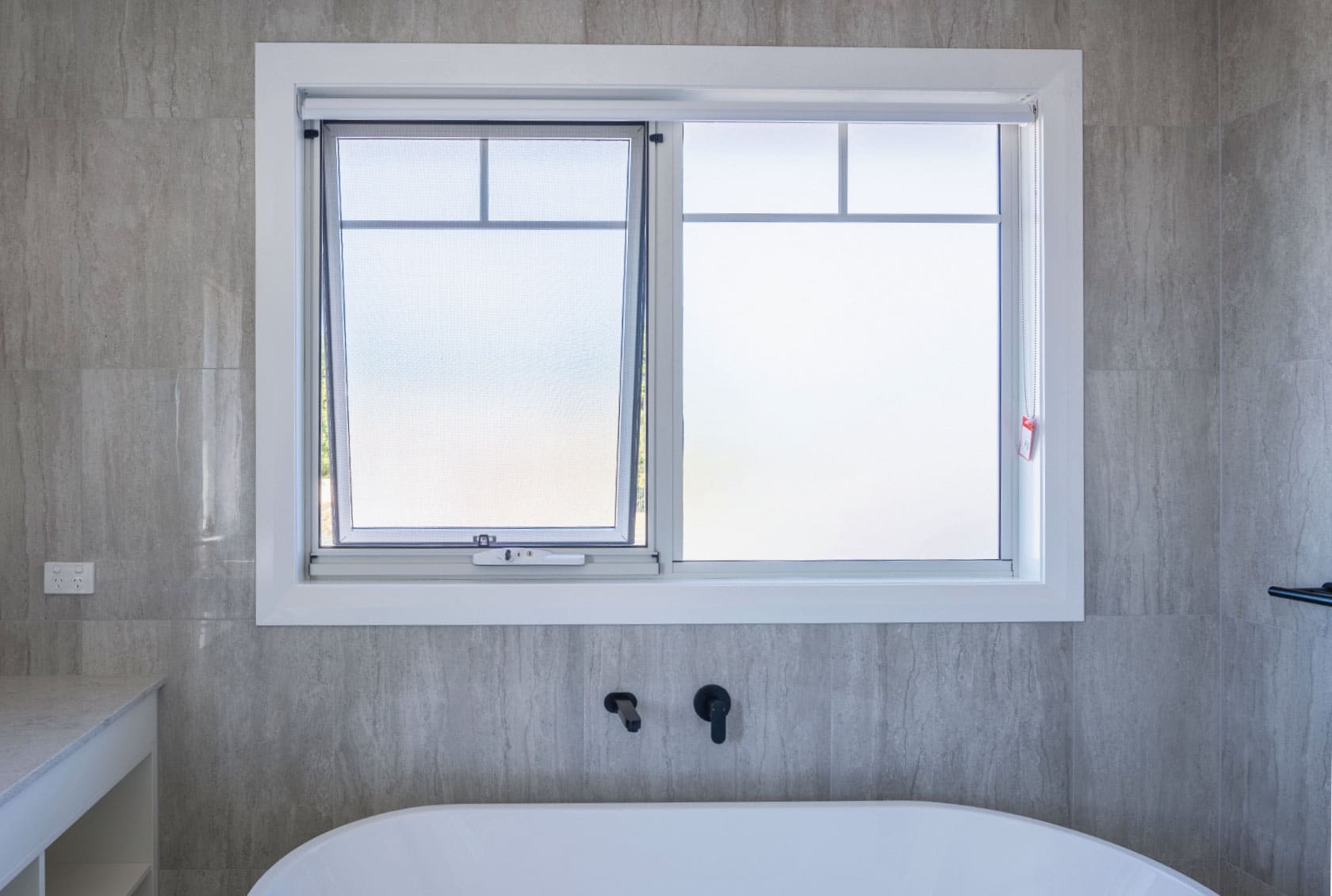 Awning Windows
Awning windows can only open to a limited, fixed degree, making them perfect if you want to leave windows open in light rain.
With a hinge near the top of the frame, awning windows swing out at the bottom to open. They can be partially or fully opened (and closed) by turning a winder.
You can install them above, below, and alongside one another, or next to fixed windows. As such, they're a versatile option that can enhance virtually any home design.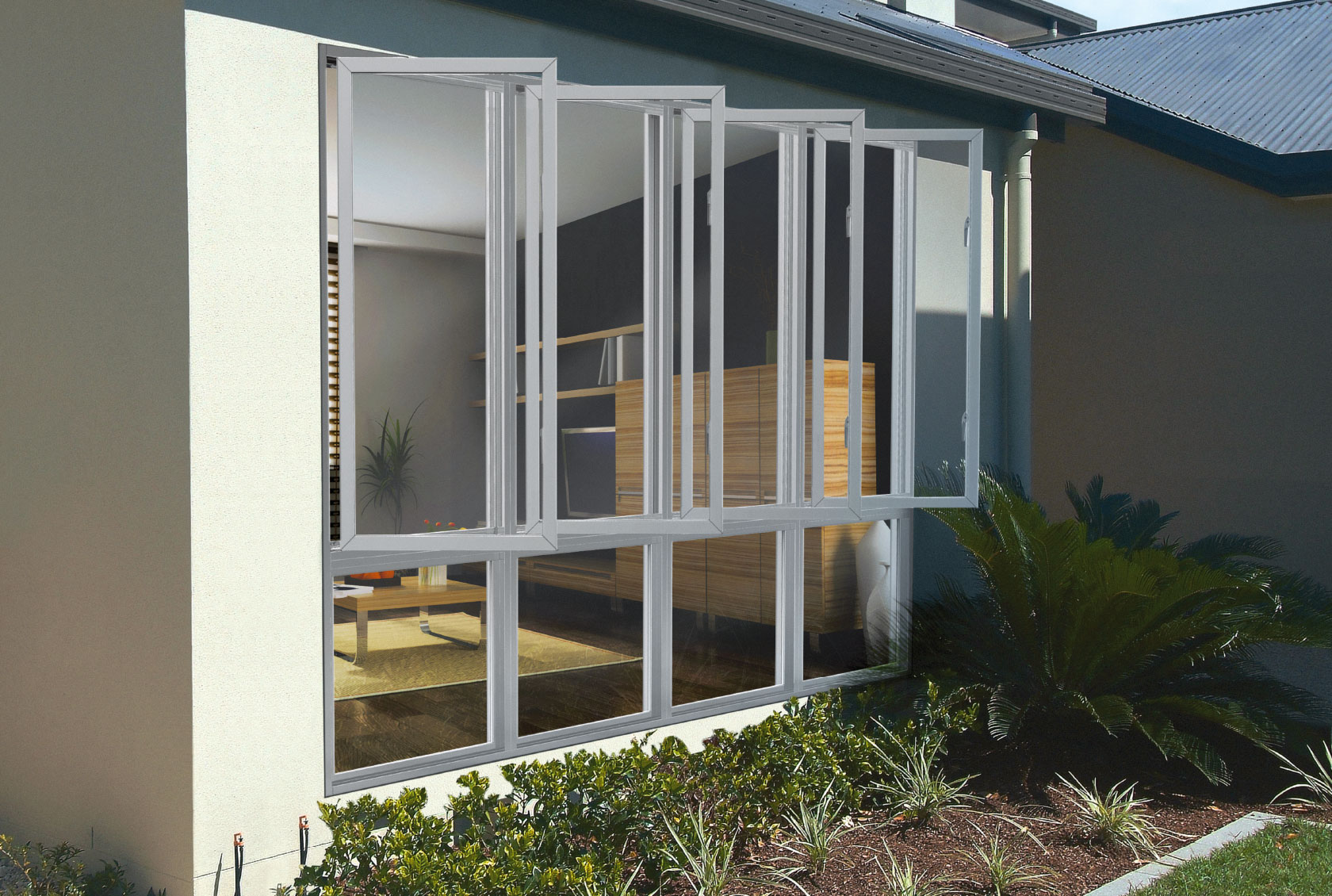 Casement Windows
With their wide-swing openings and aesthetically-appealing appearance, casement windows are a long-time favourite for many people.
Casement windows are hinged either on the left or right side and swing outwards like hinged doors. They may feature one or more sashes within a single window frame.
One key advantage they offer is the ability to control the level of ventilation in your home. By opening them at certain angles, you can funnel soft or strong breezes into your home.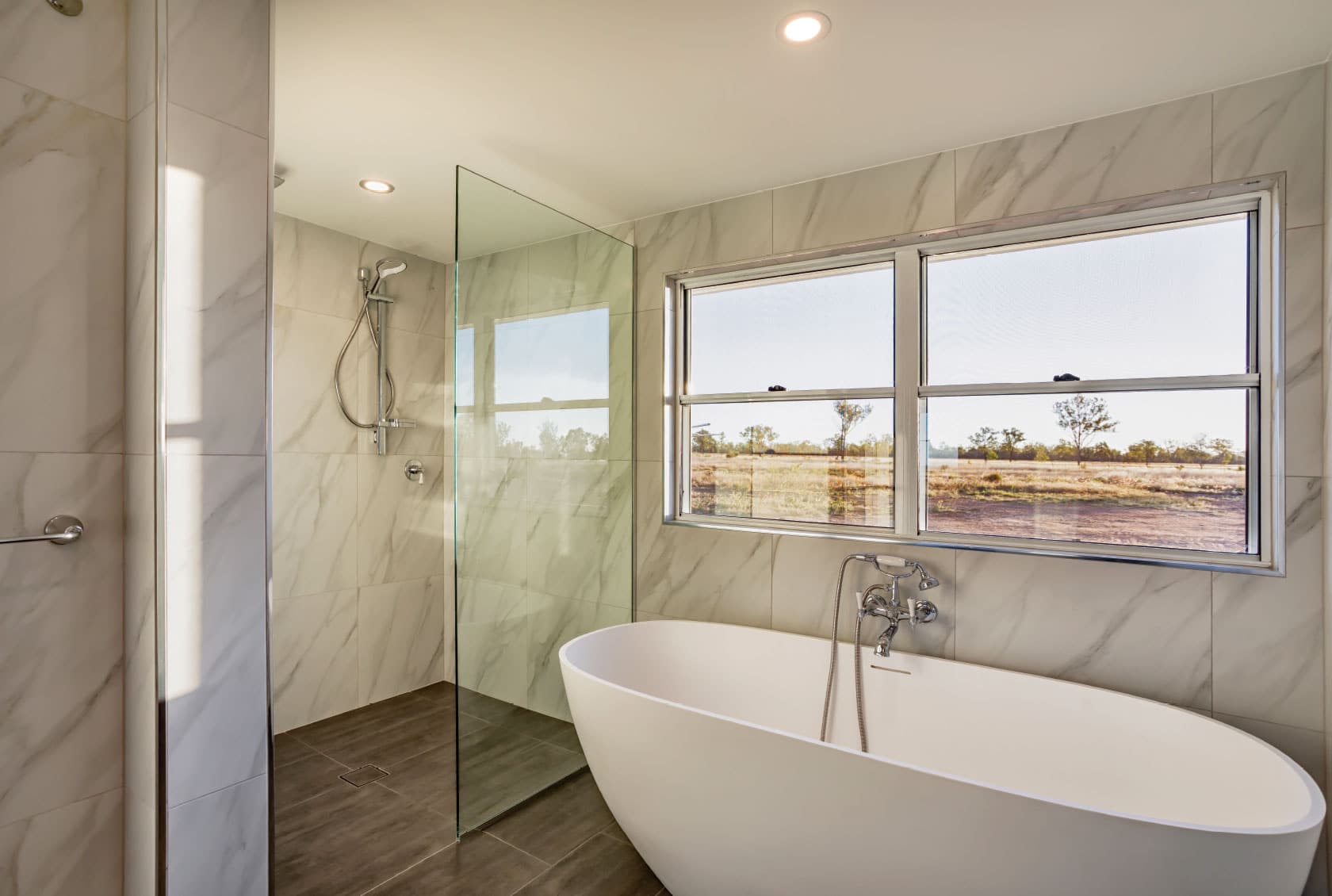 Double Hung Windows
Double hung windows feature two panels, both of which can slide up and down in the frame.
The sashes remain inside the frame, so they don't protrude when open.
Because double hung windows can be opened from either the top or the bottom, they're perfect for adjusting the airflow entering your home.
They are sometimes referred to as "sash windows", but whatever their name, they all work in the same manner.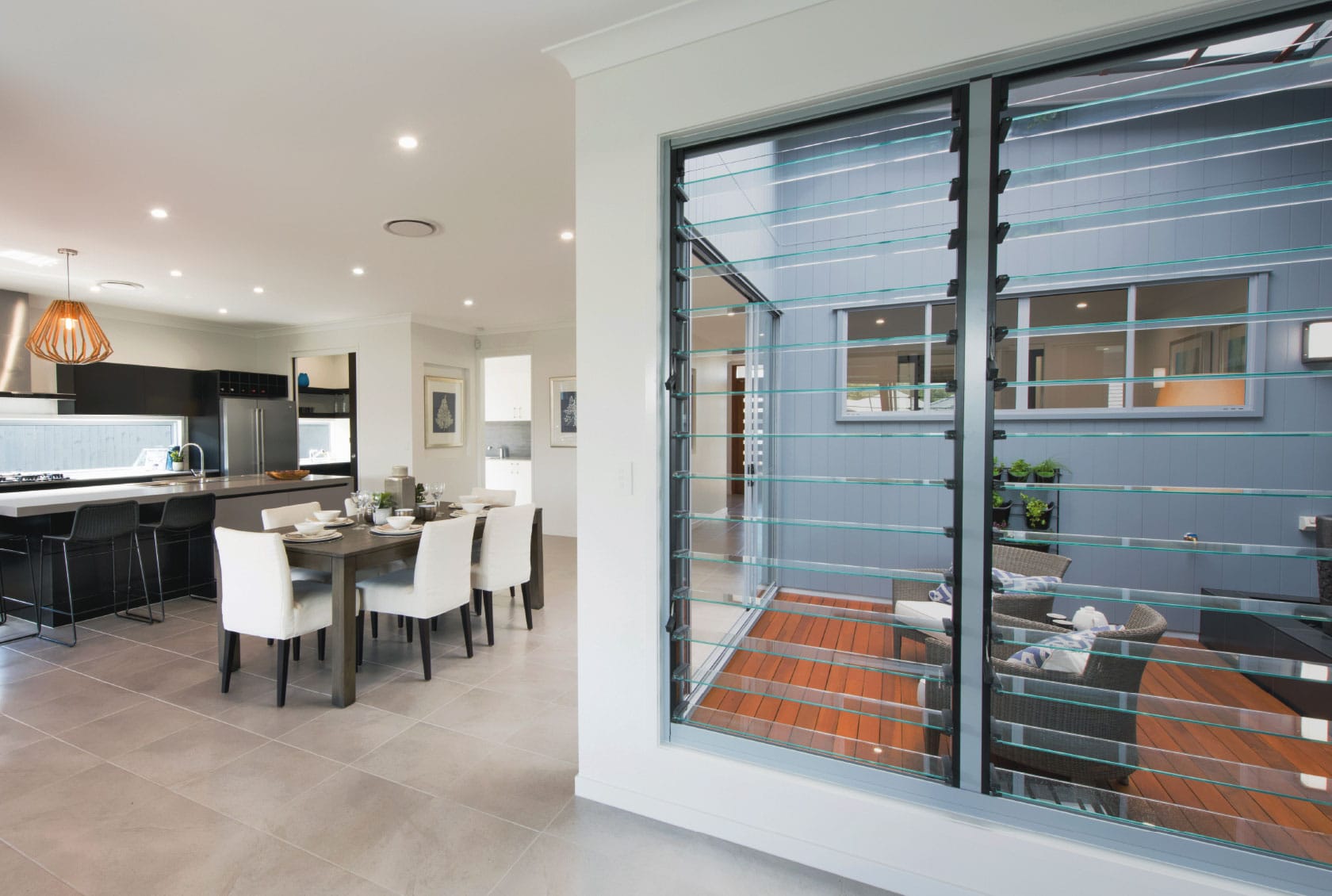 Louvre Windows
Louvre windows consist of a series of horizontal blades made from glass, timber, or aluminium, which are fixed between the frame.
You can open and close the blades by moving a small lever up and down.
Depending on your choice of material, you can use them to create a striking or understated look, making them a versatile option.
They are particularly ideal for small rooms with minimal wall space that require ventilation, such as toilets, bathrooms, and narrow hallways.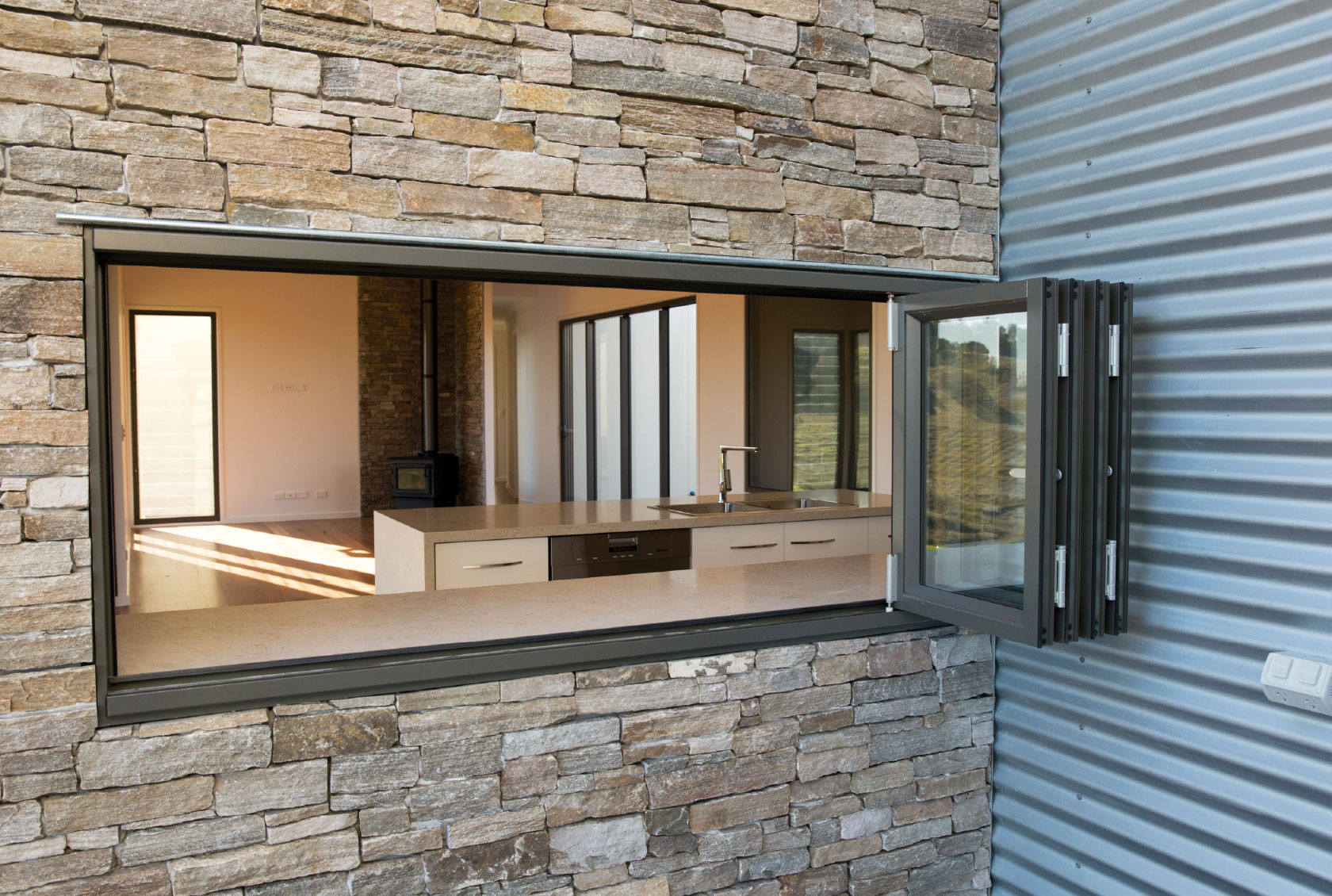 Bi Fold Windows
The ideal servery window, bi fold windows are a favourite feature in kitchens and entertaining areas.
They consist of two or more operable panels that are hinged together and at the sides, either on the left, or on the right, or both sides. This allows the panels to be opened to one – or both – sides.
Sometimes referred to as "concertina windows" or "folding windows", bi fold windows fully maximise openings, setting them apart from other windows that only slide open halfway or swing open to a fixed degree.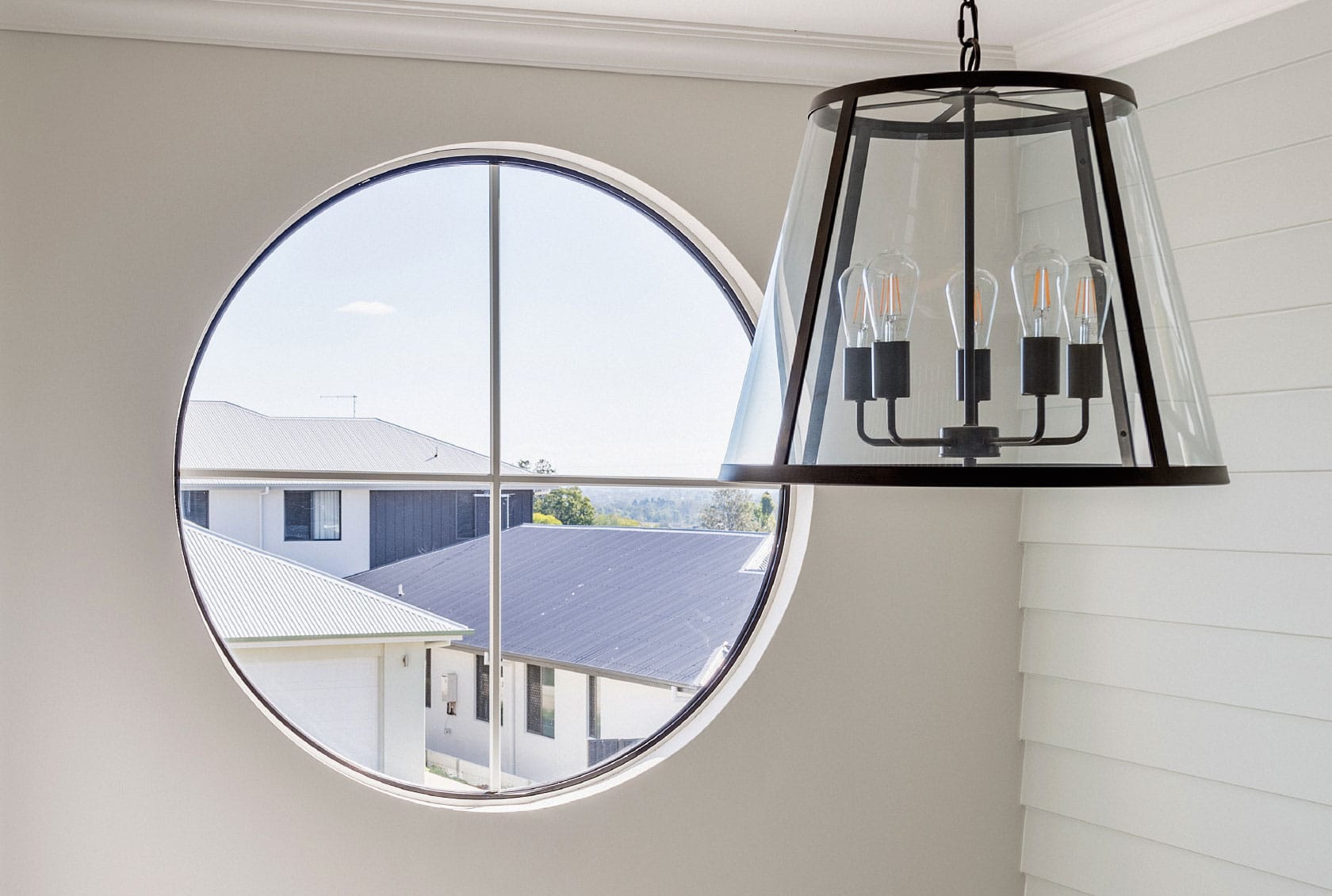 Fixed Windows
Fixed windows do not open.
They're used to let in light and provide views of the outside. They can be installed either as a stand-alone product or in conjunction with operable windows.
They can be almost any shape, including square, rectangle, arch, circle, triangle, or a combination of these options.
If you have your very own 'grand design' project, you may want to consider turning a wall into a panoramic view of the world outside with floor-to-ceiling fixed windows.
Product availability, pricing, features, options, sizes, configurations and performance are subject to regional variations, design requirements, and building codes. Images are for illustration purposes only and may not accurately represent the product. Bradnam's Windows & Doors reserves the right to change, alter or delete any aspect of our products without notice. We recommend visiting a Bradnam's showroom before ordering to view colour swatches, glass samples and actual products.